Implant Dentures in Cumming GA
Implant Supported Dentures
Implant supported dentures are somewhere between the conventional denture that uses adhesive and the more expensive advanced full-arch dental implants. It's a removable denture, and you'll be able to snap it on and off as you please.
Implant supported dentures are a solution to fix those gaps in your smile and provide an extra level of comfort compared to traditional dentures. It's an innovative new treatment, which is a revolutionary upgrade on dentures. Learn more about the topic and discover if you may be a candidate for them or are interested in speaking further with our team about moving forward with implant supported dentures.

What are Dental Implants?
A dental implant is essentially a sophisticated, three-part artificial tooth. It consists of a root, which is a titanium screw embedded into the jawbone, an abutment that acts as a connector placed on top of the implant, and a crown, the visible part that mirrors the appearance of a natural tooth. The materials utilized in the construction of dental implants, including titanium and ceramic, are biocompatible and carefully chosen to mimic the function and aesthetic of natural teeth, thus ensuring a seamless blend with the patient's existing dental structure.
Dental implants serve as an effective solution for various conditions such as tooth decay, gum disease, or injuries that result in tooth loss. Unlike bridges or dentures, dental implants offer a more natural feel and function, addressing not only the aesthetic drawbacks but also potential health implications of missing teeth.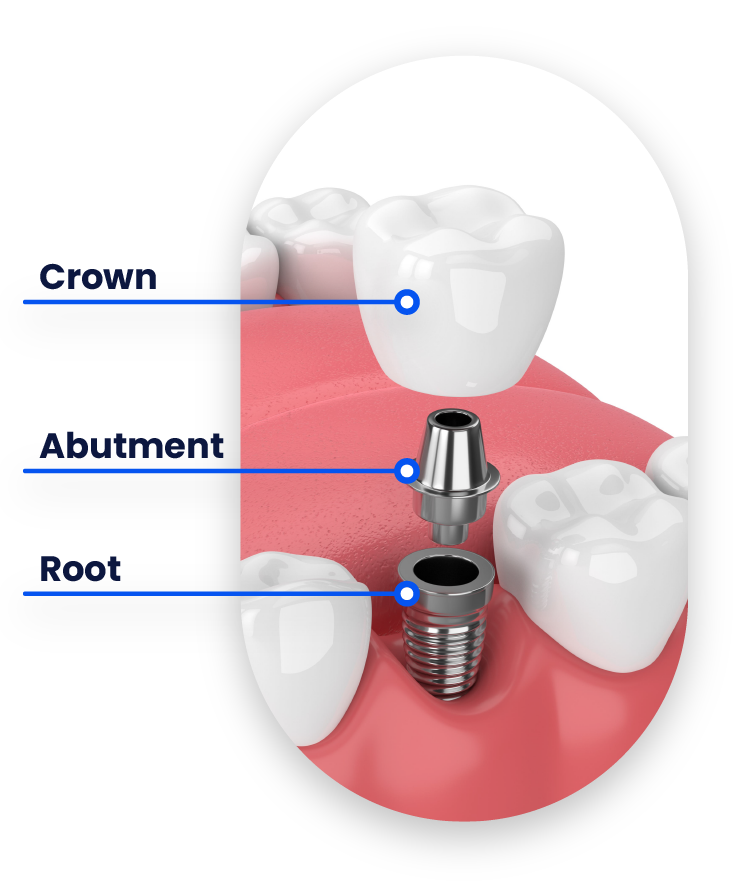 Dental implants confer a myriad of benefits to the patient. They are known for their durability and, with proper care, can last a lifetime. Moreover, implants contribute positively to oral health by preventing bone loss that often occurs with tooth loss. They help maintain the integrity of the jawbone and prevent shifting of the remaining teeth. Furthermore, dental implants can dramatically improve an individual's aesthetics and self-confidence. With the look and feel of natural teeth, implants allow patients to smile, talk, and eat with renewed confidence and ease.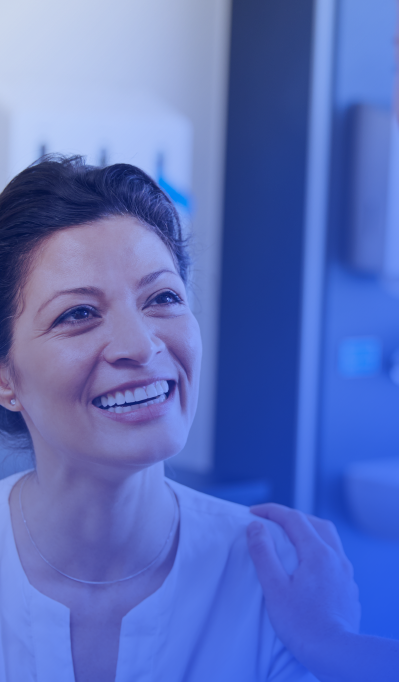 The Dental Implant Process
The dental implant process is meticulously planned and executed to ensure optimal results. It starts with a comprehensive evaluation where the patient's oral health is thoroughly assessed, followed by the creation of a detailed treatment plan. The surgical phase involves the periodontist placing the implant into the jawbone. After this, the patient enters a healing phase during which osseointegration, the process of the implant bonding with the bone, occurs. This integration is critical to providing a solid foundation for the artificial tooth. Lastly, the abutment and crown are fitted, completing the restoration and giving the patient a fully functional and aesthetically pleasing dental solution. 
Use of Innovative Technology
All procedures are furnished with state of the art equipment and maintained at the highest standards.
High Treatment Success Rates
Our treatments are performed by skilled dentists based on today's standards of care, which promotes the best treatment outcomes.
Years of Dental Experience
With many years of dental experience, we are experts in all facets of dentistry. You will receive the best care available.